Dear Atarians,

Once again on behalf of AtariOnline.pl site I would like to invite you to take part in annual Kaz Kompo contest. Help us decide which 8-bit Atari game published during last year was the best.

The winners of 10 previous editions:

2015: 1. Duszpasterz Jan Rzygoń / Priest John McPuke, 2. Bomber, 3. Dimo's Quest Lurch Edition
2014: 1. RGB, 2. Treasure Island Dizzy, 3. The Great Return of the Penguins
2013: 1. Assembloids XE, 2. Deathchase XE, 3. The Hunt
2012: 1. Ridiculous Reality, 2. Line Runner, 3. Callisto
2011: 1. Space Harrier, 2. Marbled, 3. Mighty Jill Off
2010: 1. His Dark Majesty, 2. Ocean Detox, 3. Dr. Mario
2009: 1. Kolony 2106, 2. Nightshade, 3. Ghastly Night
2008: 1. Bomb Jack, 2. Hobgoblin, 3. Knight Lore
2007: 1. Yoomp!, 2. Crownland, 3. Mindblast
2006: 1. Flowers Mania, 2. Klony, 3. Nibbly


Shortened version of Kaz Kompo rules:
The contest is open to all games released in year 2016 for the Atari 8-bit computers. No matter whether they are commercial or freeware games, awarded in other contests or not, whether they require expansion or not, etc. Important is that they became publicly available between January 1st and December 31st 2016 and by the time of our contest there exists a version that can be treated as "final". If something is missing on the list - let know to Xeen.
You can vote by adding your comment in this thread or on AtariOnline.pl or by sending an email to Xeen (mcora @ tlen . pl). All the votes (nickname + given points) will be published with the announcement of the voting results.
The authors and co-authors of the games participating in the contest may vote for their own works.
Vote for up to 10 games, specifying their order. The points will be given as follows: 1st place - 10 points, 2nd place - 9 points, ... , 10th place - 1 point. It is allowed to vote for less than 10 games, by not specifying some of the places.
The voting ends on midnight (voter's local time) of December 21st/22nd, 2017.
Several prizes will be drawn among the voters.
There are no material prizes for the winning games creators, the only prize is the achievement of being on the podium and the right to use golden, silver or bronze Kaz Kompo winner logo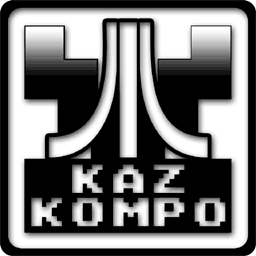 The full version of the contest rules and the full list of 86 games you may find here (article in Polish, Google translated).

The package with all entries is downloadable from HERE.

There will be more information in this thread soon, I will present the list of the entries.