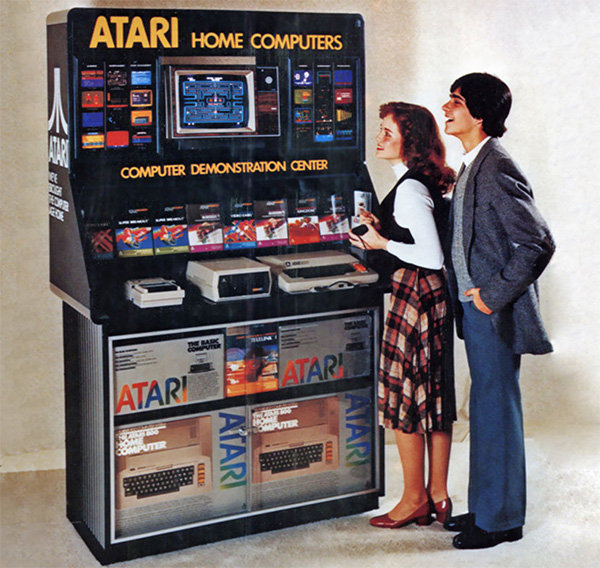 This year marks the 40th anniversary of the release of the Atari 400/800 computers, and to help celebrate this event, the Atari Museum has been working with one of the original Atari 400/800 computer engineers, Joe Decuir, to put on an exhibit at the annual Vintage Computer Festival East. This year's show takes place May 3-5, 2019 in Wall, New Jersey at the InfoAge Science and History Center. Each year the science center hosts a myriad of vintage computers from 8-bit home computers to mini and mainframes of all shapes and sizes. 

The Atari Museum exhibit hosted by Curt Vendel and Joe Decuir will feature every piece of hardware ever produced for the 400/800 series, as well as unique prototype equipment. But the 400/800 exhibit is just one small part of the overall Atari exhibit, which will also be a tribute to Jay Miner. Peter Fletcher, Bill Lange, Amiga Bill, and Dean Notarnicola will also be on hand, displaying Atari computers from the XL, XE, ST and Falcon series in this huge overall exhibit. The Lorraine will be there as well – Jay Miner's amazing Amiga 1000. 

Thanks to Evan Koblentz, executive director of the Vintage Computer Festival (VCF), Joe Decuir will be giving a formal speaking presentation at VCF covering the Atari 400/800 computers, from their beginnings as an improved design over the Atari 2600, to the final production computer designs. Evan and Jay will then discuss the follow-up 68000-based computer that the Atari's could have further evolve into, a design that would eventually see reality years later as the Amiga "Lorraine." 

This is a rare and special opportunity, not just for Atari enthusiasts, but for anyone who loves the Atari 2600 to the Atari computers to the Amiga to see and meet the man who was involved in all three product designs. Please visit the Vintage Computer Festival website to learn more! 

Pictured above is the The Atari Home Computer Demonstrator, which will be on display as part of this exhibit.