About AtariAge
AtariAge is dedicated to bringing you the latest Atari news, providing support for the Atari community, and maintaining an extensive historical archive. We also sell new games for the Atari 2600 and 5200, in addition to accessories and collecting supplies. Have you played Atari today?
AtariAge has been featured or mentioned on CNN.com, Salon.com, Videogames.com, CNet's Gamecenter, Slashdot, NPR (radio), TechTV (television), Entertainment Weekly (print), Poptronics (print), the Austin Chronicle (print) eBay Magazine (print) and many more.
AtariAge began in May of 1998 with the name Atari 2600 Nexus, basically as a collection of links to other Atari 2600 sites. Over the years, it grew to contain original content and news thanks to the help of a supportive Atari community. In early 2001, the site was redesigned from the ground up. It was then relaunched as AtariAge in April 2001, featuring a new design and expanded coverage.
Here you can see the evolution of the site. Unfortunately, We no longer have a screenshot of version 1.0, but it wasn't much to look at and bears little resemblance to the site today. AtariAge is in a constant state of development and expansion, and we hope to support the Atari community for many years to come.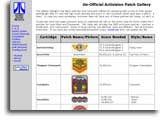 AtariAge 2.0
(Atari 2600 Nexus)
AtariAge 3.0
(Atari 2600 Nexus)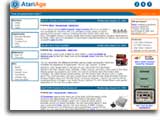 AtariAge 4.0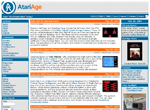 AtariAge 5.0
---
Copyright:


Unless otherwise stated, no material may be reproduced from this site without prior permission. Please read our Copyright and Terms of Use for more information.

Web site design and hosting by Austin Systems.