Click on an image for a higher-resolution version. If you'd like even higher-resolution images (they were shot at 2048x1536), drop me a line with the images you'd like and I'd be glad to mail them to you (be warned, they're each about 1MB in size).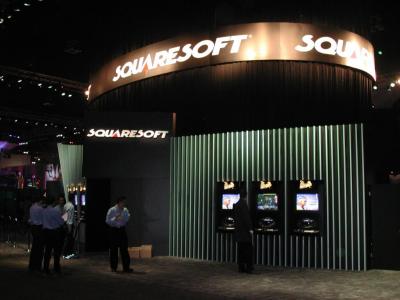 Squaresoft had a rather humble booth this year, dominated as always by an enclosed theater they use to show a 10 minute video promoting their upcoming games (such as Final Fantasy X). This year's demo reel was a little more special, as they showed the trailer for the upcoming Final Fantasy movie at the end of the presentation. If you haven't seen it yet, go to www.finalfantasy.com and download it!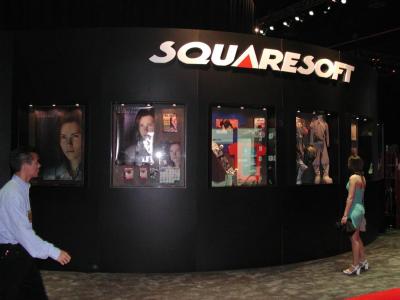 Loads of promotional material for the Final Fantasy movie.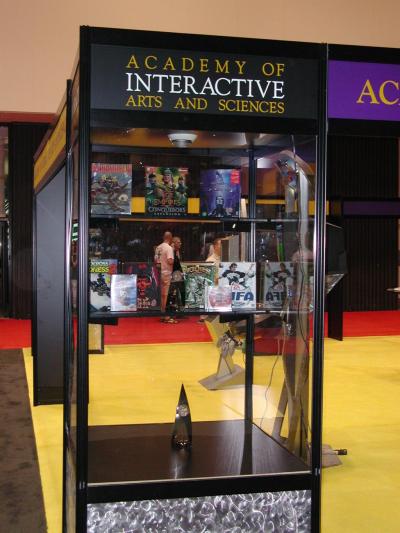 Deus Ex received two Academy of Interactive Arts and Sciences awards, so I felt somewhat compelled to take this photo (for those who don't know, I was one of the three programmers on the Deus Ex team).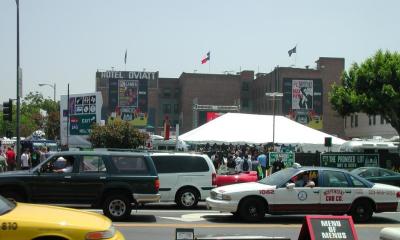 Across the street from the South Hall is "The Promised Lot". This is where Gathering of Developers (GOD for short, and yes, it's quite intentional) displays their wares for E3. Since they're not officially part of E3, they don't have to play by the same rules as the other participants. Therefore, alcoholic beverages are served (everyone is carded on the way into the booth) and GOD's booth jams late into the night with bands, loud music and other festivities. Note the Texas flag prominently displayed on top of the middle building, and the "EXIT - Hell, Texas" sign near the left of the picture.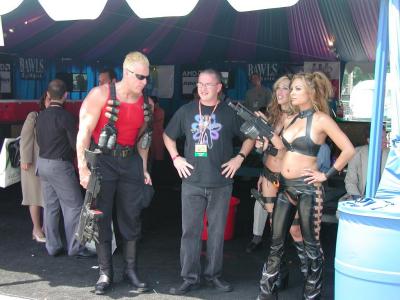 Here's a shot of Duke Nukem along with some of his female helpers. I have no idea who the guy standing between them is, and I don't know what Duke is about to pull out of his pocket with his left hand. This was taken inside of GOD's Promised Lot booth (outside the convention hall).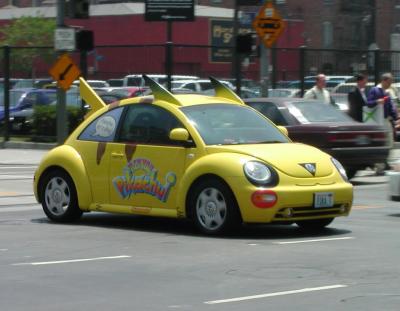 I don't know what Nintendo does with these Beetles between E3s, but they've been at every E3 since Volkswagen introduced the New Beetle several years ago. They apparently are just driven around the area near the convention center, probably getting unusual stares from the locals. Even the license plates are custom (this one with, "Pika 1").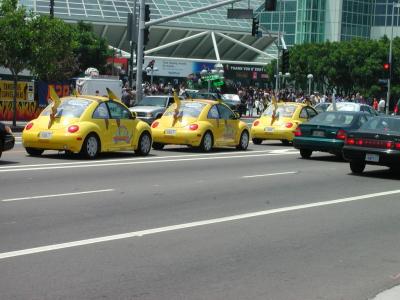 Yes, they have an entire FLEET of these cars. And to make matters worse, the car ahead of the three Beetles in this picture is a PT Cruiser that has been modified in similar fashion. You should be able to make out the large tail extending from the rear of the blue PT Cruiser in front of the Beetles.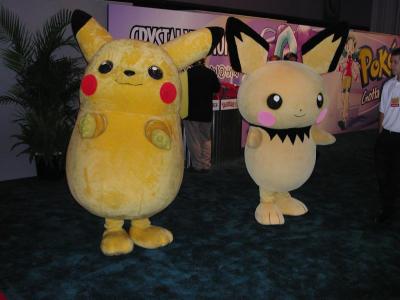 And no E3 would be complete without Pokemon characters making an appearance in Nintendo's booth. I had fun listening to some of the murderous thoughts people had as they walked by.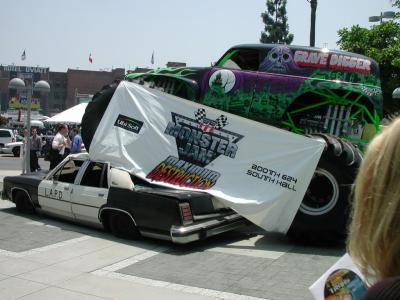 Sometimes you even find displays outside! These shots show the lengths Ubisoft is willing to go to to promote their "Monster Jam" game.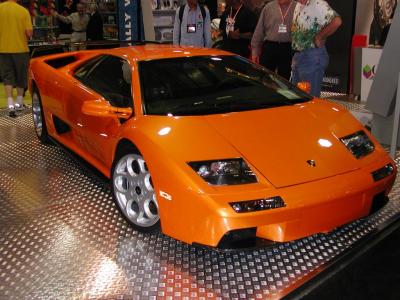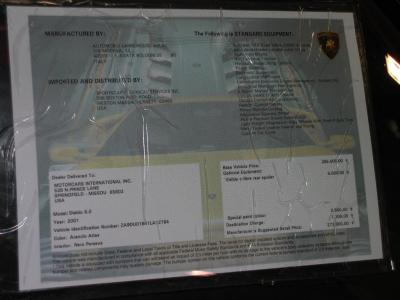 Hmmmmmmmmmm, I wonder if John Carmack has one of these yet.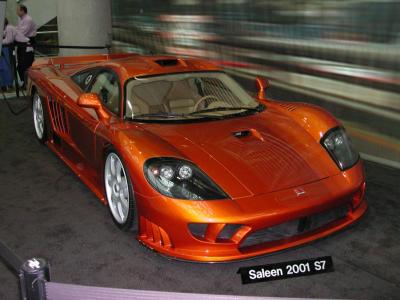 Saleen 2001 S7. It seems the Lamborghini and Saleen decided to be color coordinated.