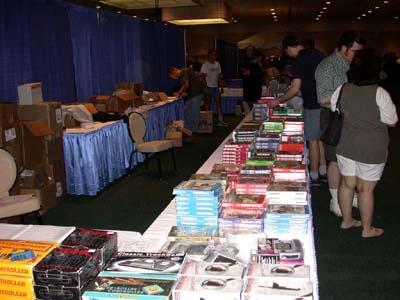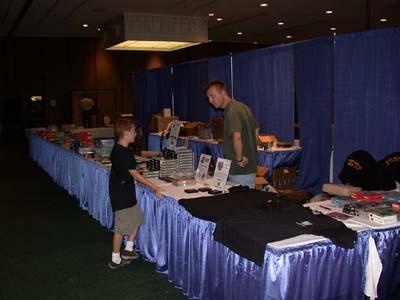 This is the booth run by the Classic Gaming Expo crowd. They had lots of miscellaneous hardware and software for sale for various systems. This is also where everyone had to stand in line to purchase Elevator Action and the three different Atarisoft ColecoVision titles they made available at the show.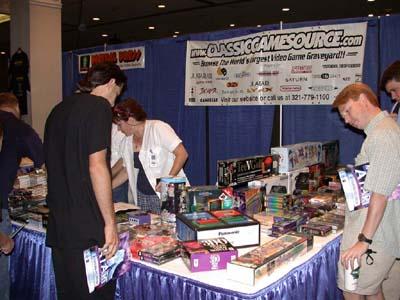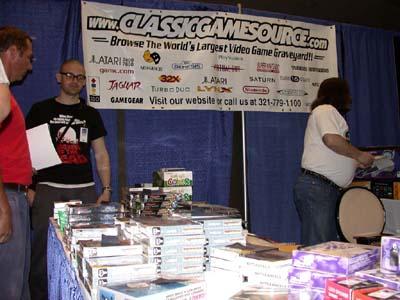 ClassicGamingSource.com's booth. They had a variety of items with them, covering a wide berth of systems (as you can see on their banner).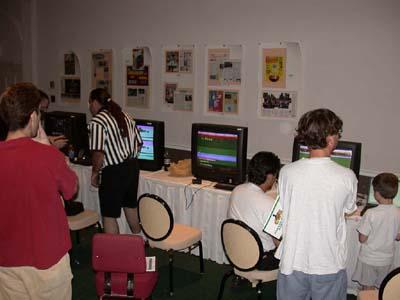 The back, right corner of the hall contained the competition area for the classic consoles. In this picture you can see 5200 Galaxian, 2600 Dragster and 2600 Decathlon being played.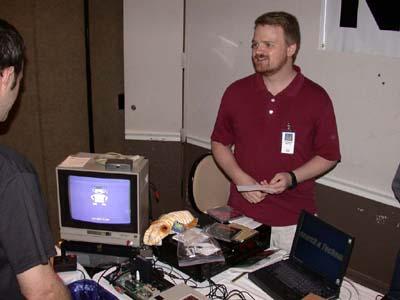 Chad Schell selling his just-released Cuttle Cart. Chad sold out of all the Cuttle Carts and Intellicarts he brought with him to the show.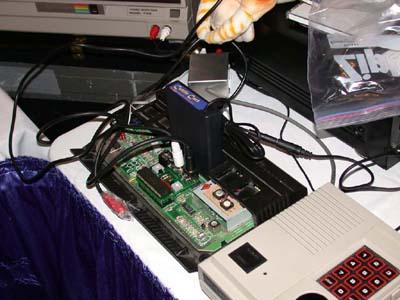 A closer shot of the 2600 Jr. that Chad was using to demonstrate the Cuttle Cart.
This is a picture of Chris Wilkson's s-video/stereo mod for the Atari 2600 Jr., which was being demonstrated on Chad Schell's monitor since Chris' didn't arrive in time for the show.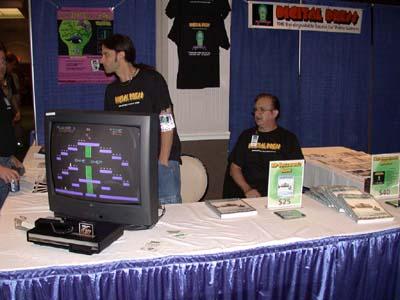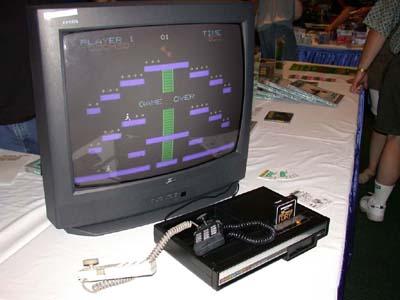 The Digital Press booth. Lots of Digital Press books, CD-ROMs and merchandise. This is also where Ms. Space Fury was being sold (you can see it running on the ColecoVision).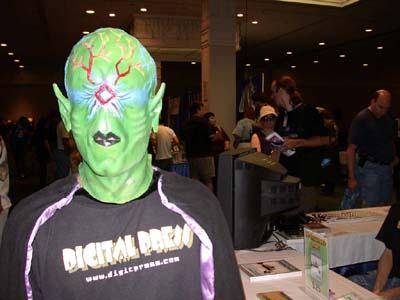 The Space Fury Guy. I think he jumped in front of my camera.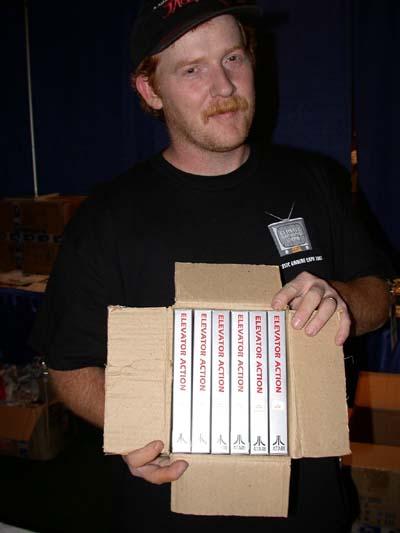 Sean Kelly holding up a box of Elevator Action carts.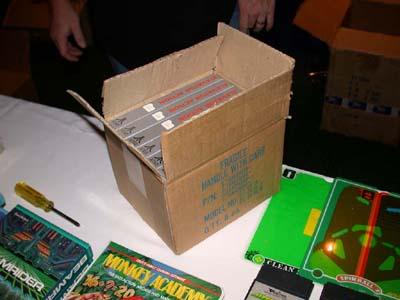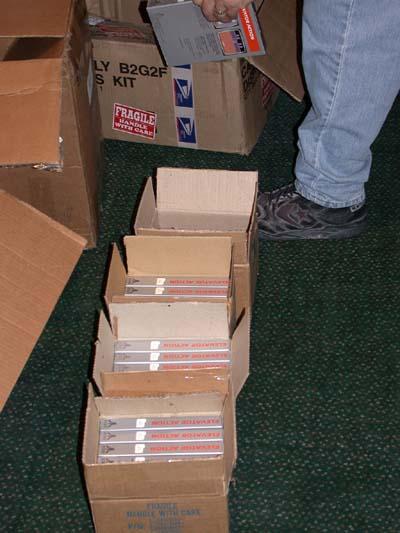 These carts were actually residing in boxes that Atari used to ship games. I believe the donor carts were purchased from O'Sheas.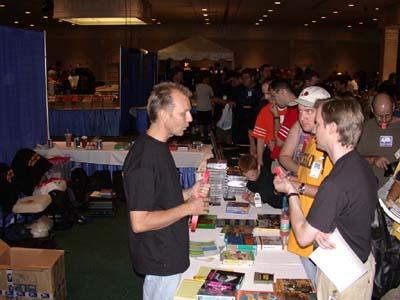 People lining up to purchase Elevator Action and the three ColecoVision Atarisoft titles at the CGE booth. People lined up over an hour before the game was to be sold. To prevent people from having to wait in line, the CGE folks gave out tickets to everyone waiting in line, guaranteeing them a game. Unfortunately only 40 sets of Atarisoft games were available, but most people were able to get their hands on an Elevator Action, as 200 copies were available.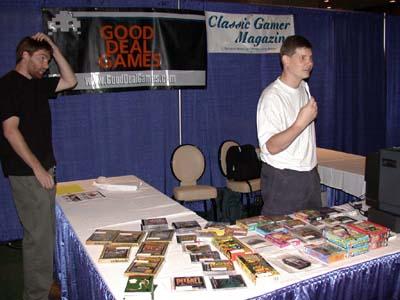 A booth shared by Good Deal Games and Classic Gamer Magazine.
Hanz "CyberRoach" Reutter, holding up the two John Dondzilla Odyssey 2 games that he pulled out of a lot of Odyssey 2 games that I purchased from him (that he had one during Saturday night's auction). He's smiling because he kept the two games. :)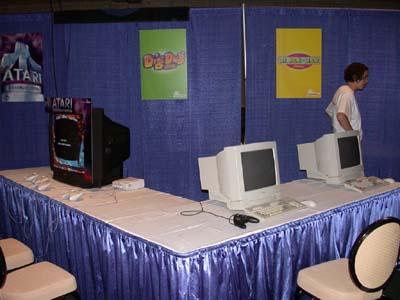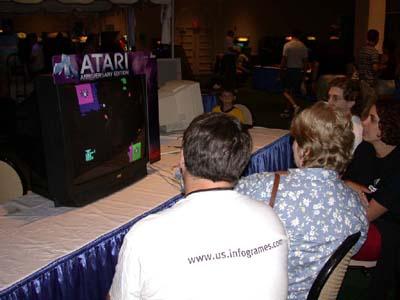 The Infogrames booth.