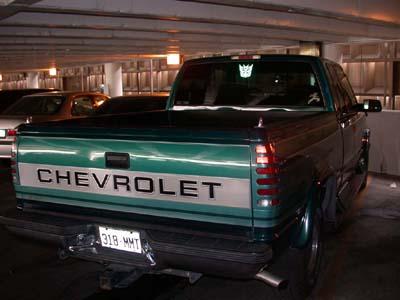 I saw this truck sitting in the Plaza's parking garage. I can only assume it belongs to one of the Blue Sky Rangers, although I could very well be wrong.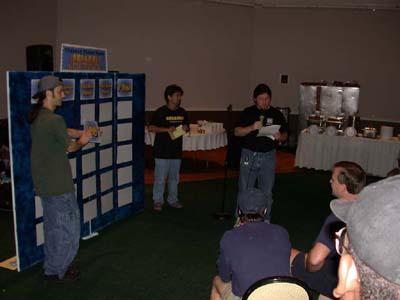 The CGE staff run a Jeopardy game based on classic video game knowledge.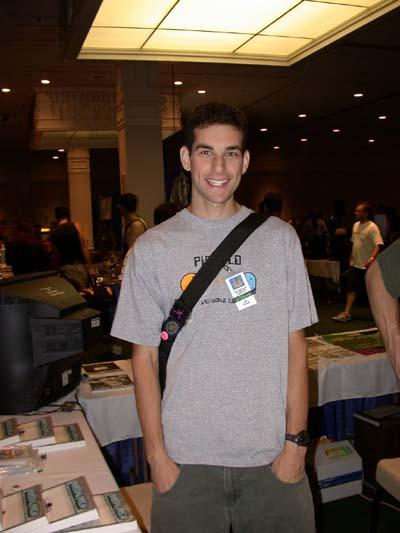 Here's a shot of Joe Grand, creator of SCSIcide. Joe brought with him 50 copies of SCSIcide to the show and they didn't last long.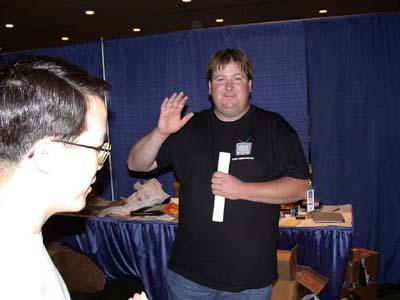 John Hardie, hard at work in the CGE booth.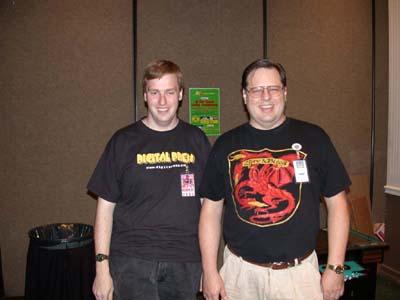 Matt Reichert and Atari's John Seghers.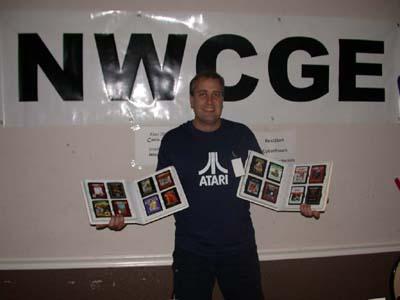 Lee Krueger posing with some of the carts he's made fictional labels for. You can take a look at them here.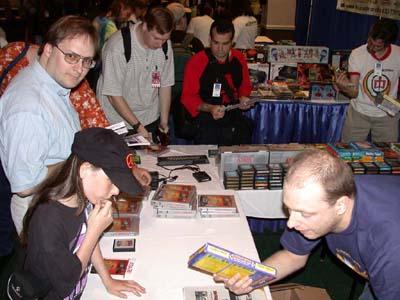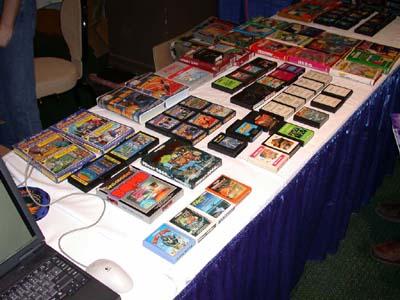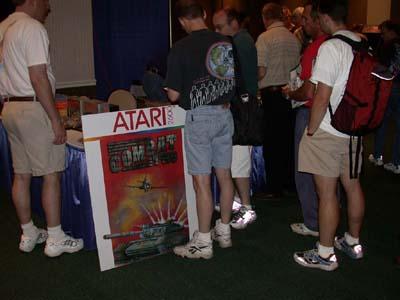 Here you can see Marc Oberhäuser trying to keep from going crazy as his booth was mobbed with people buying Combat Two. Not only was Marc selling Combat II, but he also brought over tons of PAL carts from Germany.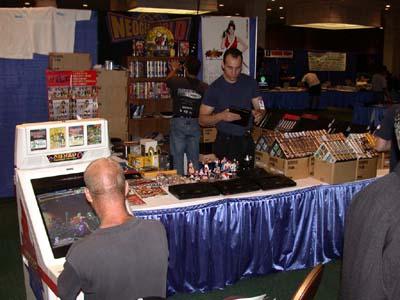 Hmmmmmmmm, I haven't started collecting Neo Geo games yet..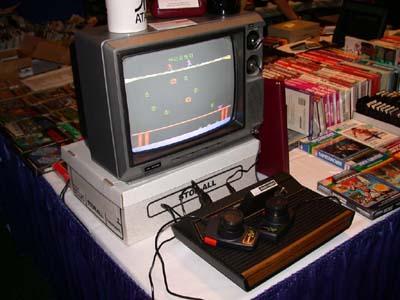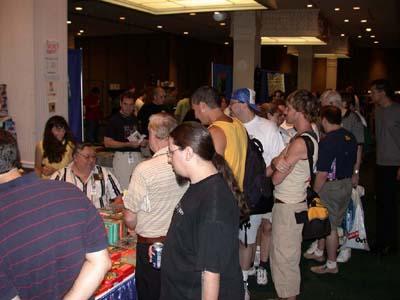 Yet another CGE 2001 release, Secret Agent was distributed in cartridge form by Atari2600.com. Only about 50 copies were available and they went very quickly. As soon as the supply of Secret Agent carts was depleted, people swung over into a line for Elevator Action at the CGE booth.
Here I am patiently waiting for Secret Agent.
Carl Forhan of Songbird Productions.
Tons of Jaguar games available at the Songbird Productions booth. The titles on the left (Hyper Force, Soccer Kid, Protector, and Skyhammer) are only available from Songbird.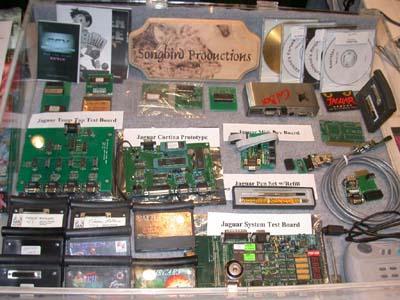 A good amount of extremely rare Jaguar and Lynx hardware and software, displayed under glass in the Songbird booth.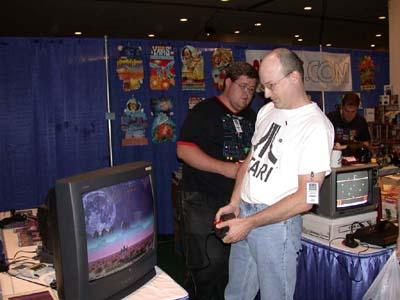 Gorf Plus being demonstrated for the Jaguar by Scott Walters.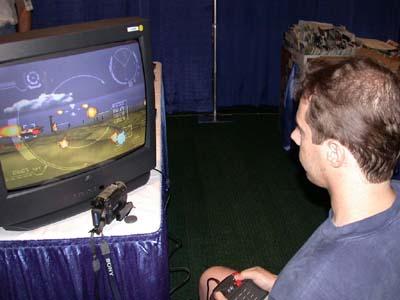 Here I am trying my hand at the unreleased Jaguar game Phase Zero. Looked pretty complete, graphics were pretty nice and the game played very fast.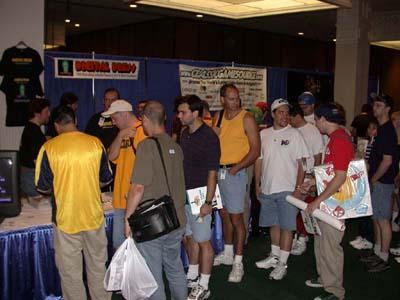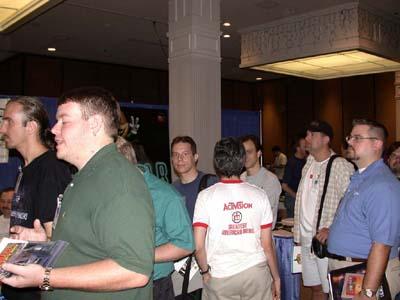 People (and me) waiting in line to purchase Ms. Space Fury for the ColecoVision at the Digital Press booth.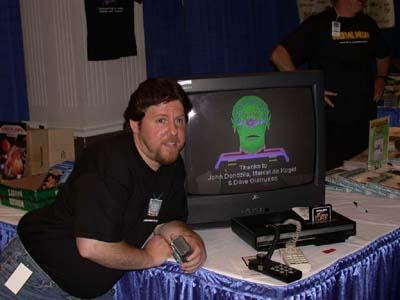 Joe Santulli posing with Mr. Space Fury from Ms. Space Fury.