AtariAge News Archive
Previous 1 2 3 4 5 6 7 8 ... 83 Next


If you'll be in the Pittsburgh area at the end of the month, be sure to check out ReplayFX, taking place July 27-30, 2017 at the David L. Lawrence Convention Center! We've heard great things about this event from others who have attended in previous years. Here's more information straight from ReplayFX.org:

Gamers behind the Replay Foundation & PAPA are taking over the David L. Lawrence Convention Center and filling it with more than 750 arcade and pinball machines, over 2,000 retro console games, tabletop games, a showcase of new products by game developers, magicians, live musicians, balloon artists, face-painters, competitions offering over $110,000 in prize money, and more!

The ReplayFX Arcade & Video Game Festival will feature the largest public collection of working pinball, arcade, tabletop, and console games anywhere in the solar system, and all games are free to play with the price of admission! Attendees are also invited to attend a series of seminars dedicated to gaming and its associated tech-culture, browse merchandise in the marketplace, watch the world's greatest pinball wizards compete in the Pinburgh Match-Play Championship, or enjoy a series of fun and wacky daily challenges at no additional cost!

ReplayFX will include multiple live music performances, a high-energy cosplay contest, inflatable obstacle courses, and more in a show floor packed with over 200,000 square feet of entertainment! Over $110,000 will be at stake for the competitive player. Thousands of games will be available for the casual fan. A family-friendly atmosphere will be available for the kids, and no one has to leave the galaxy to attend!

You can learn more about the event by visiting ReplayFX.org.





Discuss in our Forum with other visitors...


Golf Digest's Jeff Vrabel makes the argument that to this day, "Atari 2600 Golf remains the finest sport video game simulation". Through humor, the author describes the graphics, gameboard, gameplay, and difficulty of the original 1980 Atari 2600 Golf. Here's a video review of Atari 2600 Golf if you need a quick refresher in case you've forgotten how wonderful this game is. What games have made a similar impression to you after all these years? Join the discussion in our Atari 2600 Forum.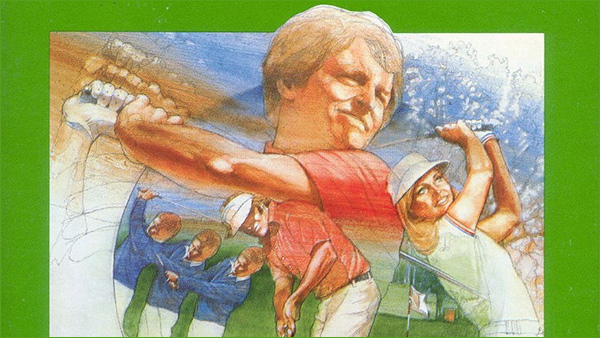 Discuss in our Forum with other visitors...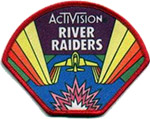 It's that time again, the weather is hotter, the days are longer, and the Atari 2600 is begging for attention. AtariAge user toilettunes has organized the 3rd Annual AtariAge Activision Patches Summer Quest. Through Labor Day (Monday, September 4th) you can compete with other AtariAge members to see who can qualify for the most Activision patches by playing Activision's library of Atari 2600 games! Back in the day, Activision would send you a physical patches if you achieved high scores in their games. Contestants were instructed to photograph their TV displaying the high score, mail it in, and Activision would send back a patch. You can view our Activision Patch Gallery to see all the patches and the scores needed to win them. To join in the fun, please visit the 2017 Activision Summer Patch Quest thread in our forums. Good luck!

Discuss in our Forum with other visitors...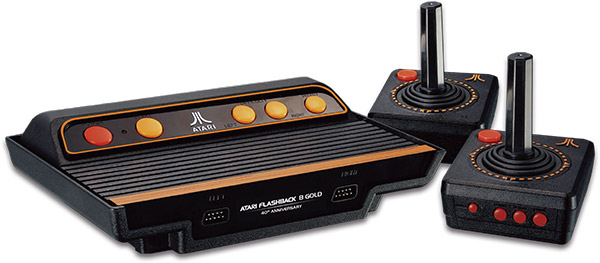 AtGames has announced their fall lineup of Flashback consoles and portables, further expanding on their offerings for fans of the Atari 2600 and Sega Genesis. These new products include several Atari Flashback consoles, an updated Atari Flashback Portable, a new Genesis Flashback styled after the classic Sega Genesis console, and an updated Genesis portable.
Here's a brief description of the AtGames Fall 2017 lineup: AtGames Flashback and Portable Consoles forum, where you can also discuss all these new consoles with other AtariAge visitors.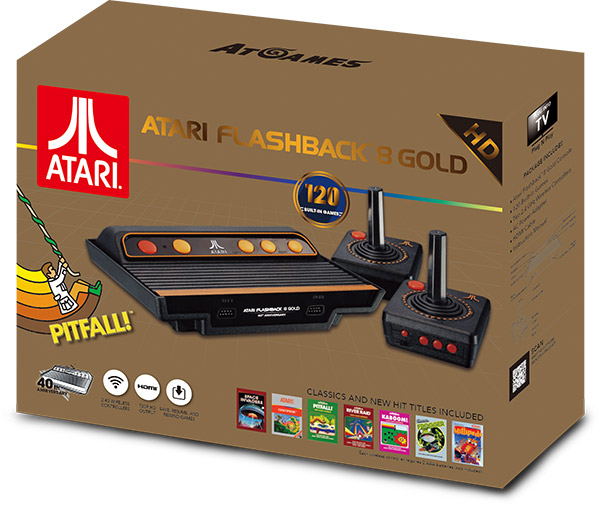 Discuss in our Forum with other visitors...


Microsoft researchers in Canada have built an Artificial Intelligence program capable of reaching (and eclipsing) the maximum score of 999,990 in the Atari 2600 version of Ms. Pac-Man. According to Wired Magazine, "Ms. Pac-Man has been targeted by artificial intelligence researchers for years, but no player, human or otherwise, has ever scored so big." This milestone was accomplished by breaking the game down into smaller pieces utilizing more than 150 "bots" working in tandem to decide where best to move Ms. Pac-Man, similar to how the human brain works. The research is expected to translate into other AI fields such as natural language processing. The video below gives you a glimpse into the AI as it chews through the mazes.



Discuss in our Forum with other visitors...


Keith Robinson, the leader of the game development team at Mattel Electronics who purchased the rights to the Intellivision and resurrected the game console in the late 1980s, died from kidney failure Wednesday. Keith remained dedicated to the Intellivison brand throughout the 1990s and beyond, keeping the flame alive by releasing Intellivision Lives! for contemporary consoles and the Intellivision Flashback, a plug and play console featuring many of the original system's best games.

Keith was also a prolific artist... his weekly comic strip Making It debuted in 1985, and continued publication for over thirty years. The series was adapted into a video game for the Sega Genesis, Normy's Beach Babe-O-Rama. Fittingly, it was designed by Realtime Associates, a team originally hired to make Intellivision software in the 1980s!

Keith Robinson was a fixture at classic game conventions, fondly remembered for his larger than life personality and tireless enthusiasm for the Intellivision. He'll be deeply missed, not only as a founding father of the video game industry, but for his continued contributions to gaming long after the Intellivision faded into history. For those interested, Keith's life and accomplishments were examined in greater detail in an obituary on The Retroist.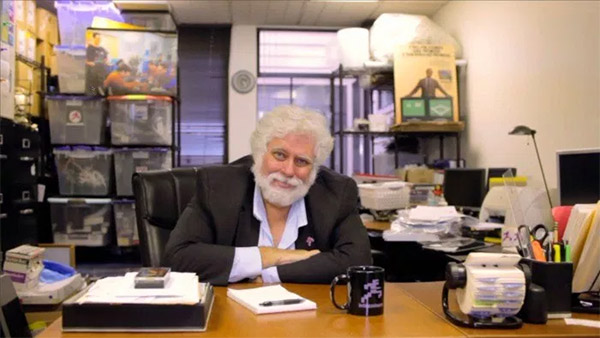 Discuss in our Forum with other visitors...


Engadget reports that Hyperkin, the designers of the Super NES-compatible Supaboy handheld and a variety of retro consoles, will soon be releasing its own clone of the Atari 2600. This system, fittingly titled the RetroN 77, uses actual 2600 cartridges and joysticks, but has the 21st century perk of an HDMI port, ensuring a sharp picture and full compatibility with modern television sets. And if you don't want to use original Atari joysticks, USB controllers are also an option. The RetroN 77 will retail for $80, and should be available by the end of 2017, just in time for the Atari 2600's 40th anniversary. Special thanks to Tiny Cartridge for the scoop.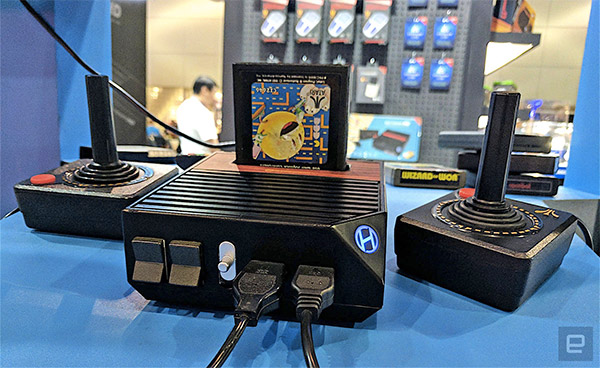 Discuss in our Forum with other visitors...


The Southern-Fried Gameroom Expo 2017 (SFGE) will be open for business at 4:00pm on Friday, June 9, and continues through Sunday, June 11, at the Renaissance Atlanta Waverly Hotel! The Southern-Fried Gameroom Expo features more than 250 arcade, pinball and console machines, the fourth annual Southern-Fried Pinball Tournament, tabletop gaming, a vendor expo, exciting programs and guest speakers, movie screenings, and so much more. SFGE is a family-friendly event that will be fun for all ages. Guest speakers include Billy Mitchell, Roger Sharpe, Ben Heck, Walter Day, and David Crane, the man who wrote Pitfall for the 2600 and co-founded Activision, the world's first third party software publisher. Learn more by visiting the official Southern-Fried Gameroom Expo website!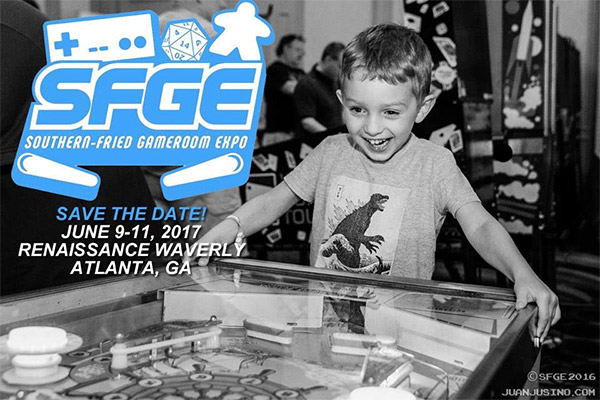 Discuss in our Forum with other visitors...


Here's a nifty deal, originally posted on Twitter by the professional penny pinchers at CheapAssGamer. For the next week, Bundle Stars is selling the Atari Vault collection for just $3.99, a steep discount from its usual ten dollar price tag. The collection includes nearly twenty of Atari's biggest arcade hits, along with dozens of Atari 2600 titles. Many of these games have found their way to past Atari collections, but this is a convenient way for newcomers to acquaint themselves with the company's massive library, and an inexpensive reintroduction for seasoned joystick jockeys. Note that you'll need a Steam account to take advantage of this offer.



Discuss in our Forum with other visitors...


Break Free is a new game for the TI-99/4A computer written by David Vella. The basic concept is similar to Breakout, but one can move the bat up and down as well as left and right. Your goal is not to break all the bricks, but to break enough of them to find a key which will open the gate so you can "break free" to the next level. Break Free was developed over the course of a year and is written in 100% GPL. Break Free even features an AtariAge-themed level.

Features of Break Free include: ArcadeShopper.com, and discuss the game with the author in our TI-99/4A Forum here on AtariAge. You can try out the game in your browser by visiting the TI-99 Italian User Club.



Discuss in our Forum with other visitors...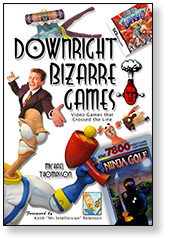 Our friend Michael Thomasson has published a new book, Downright Bizarre Games: Video Games that Crossed the Line, poking fun at the video game industry, an entertainment business that often takes itself much too seriously. This is a hilarious look at the odd side of the industry, from games outside of the norm to bad art and outlandish dialogue. Also featured are unfortunate headlines, marketing fiascos and publicity stunts gone awry. All these eccentric and strange events are documented within this book which gaming professionals wish had never seen print.

Several games from classic Atari consoles are featured in the book, including Chase the Chuckwagon, Communist Mutants from Space, Porky's, Tax Avoiders, Journey Escape, and Kool-Aid Man for the Atari 2600, Ninja Golf for the Atari 7800, Gordo 106 and Kung Food for the Atari Lynx, and Kasumi Ninja for the Atari Jaguar.

You can view an interadctive preview of this full color, coffee-table book at Blurb.com. Books can be purchased through Blurb, or via the GoodDealGames.com website if interested parties want an autographed or personalized copy.

Discuss in our Forum with other visitors...


Rebooteroids is a new take on an arcade classic for the Atari Jaguar. In development for over six years, Rebooteroids is now available for purchase! Rebooteroids features 100 unique levels, plus 10 'kombateroids' levels for multiplayer head to head. You can choose from five gameplay modes, including a 'skirmish mode' whereby randomly generated levels of increasing difficulty challenge the player. Enjoy the original soundtrack by 505 and MSG/reservoir gods while you fight your way through each wave.



You pilot the EWS, a small, highly maneuverable test ship equipped with a basic rapid-fire cannon. Your test ship is also fitted with a state of the art Hyperspace Engine which, if it was working, would be capable of jumping the craft vast distances. However, due to damage, it currently only has the ability to jump short range, and without a navigation lock you have no way of knowing where you will pop back into normal space.

Use your controller to rotate the EWS left and right, thrust to avoid colliding with objects, and most importantly, fire to blast everything in sight! Collect bonus power-ups to increase your odds of survival. Every five waves (in Arcade mode) you'll enter a bonus round, where you have the opportunity to earn an extra life. Your high scores are saved to the cart, and you can also share them online.

Rebooteroids is packed into a 4MB cartridge and includes a high-quality box and 20-page manual. Please visit the AtariAge Store to purchase a copy today!



Discuss in our Forum with other visitors...


In the summer of 1997, AtariAge member Glenn Saunders gathered Atari veterans together to reminisce about the golden age of videogames and to celebrate the 20th birthday of the Atari 2600. Capturing the proceedings on video, he created the two-volume documentary: Stella at 20.

Featuring interviews with Nolan Bushnell, Al Alcorn, Joe Decuir, David Crane, Al Miller, Tod Frye, Larry Kaplan, Carol Shaw and many others, the documentary was a treasure-trove of history, stories, anecdotes and insights into the golden age of Atari and the creation of the Atari 2600.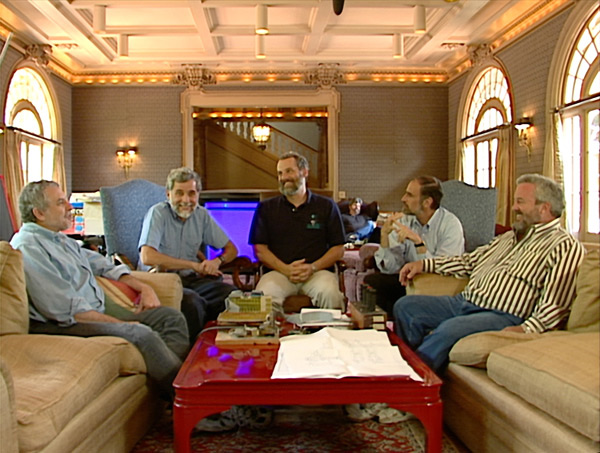 Available only on VHS, the documentary has been out-of-print for many years. But now the original, unedited camera tapes have been digitized and uploaded for all to enjoy. Altogether, the tapes comprise nearly 14 hours' worth of rare and amazing material.

The Stella at 20 tapes are available to watch in their entirety at Archive.org. You can discuss the tapes with other AtariAge visitors in our Atari 2600 Forum.

Discuss in our Forum with other visitors...


Piko Interactive is taking pre-orders for their first Atari Jaguar release, Custodian! The game is an arcade shooter in which you have to protect energy bases from parasites that are trying to drain it dry! Custodian features three area levels, many weapons and power-ups, and a great chiptune soundtrack. Custodian was originally released on the Atari ST and Amiga computers. The Jaguar version is a port of the Atari ST game, and features music from the Amiga version.


Custodian is being professionally published and will include a cardboard box, color instruction manual, poster, and game cartridge. If sales of Custodian do well, Piko Interactive plans on bringing more games to the Jaguar. Included in the box for the first 150 orders is a $10 coupon off a future purchase. Piko Interactive also publishes games for other systems, including the NES, Super Nintendo, Sega Genesis and Gameboy. Pre-orders for Custodian are expected to ship starting in December. You can learn more by visiting the Piko Interactive website.

Discuss in our Forum with other visitors...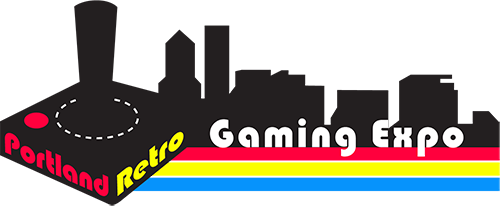 Join AtariAge at the 2016 Portland Retro Gaming Expo, taking place Friday, October 21st through Sunday, October 23rd at the Oregon Convention Center. This year's show will be open for the first time at 3pm on Friday so you can enjoy the huge Retrocade an extra day! The Portland Retro Gaming Expo (PRGE) is one of the largest classic gaming events in the country, bursting at the seams with video games and game-related activities all weekend long! Here's an incomplete list of what you'll find at the show: walkman-sized Atari 2600 based on FPGA technology created by AtariAge user Crispy.

Please visit the official Portland Retro Gaming Expo website to learn more about the show. We've also created a Portland Retro Gaming Expo Forum to discuss the event. If you're attending the show, please stop by our booth, say hello, and play some new games!

Discuss in our Forum with other visitors...









The 2016 Classic Game Fest is right around the corner, taking place in Austin, Texas on July 30th and 31st. Now in its ninth year, the Classic Game Fest is bigger than ever, expanding from 25,000 square feet in 2015 to a whopping 45,000 square feet this year! Organizers expect over 6,000 attendees at this event, making it one of the largest video game conventions in the country. The Classic Gaming Fest caters to fans of classic gaming systems, featuring retro gaming tournaments, live panels with video game celebrities, costume contests, and live video game music. Over 100 vendors and artists will be present, offering a plethora of consoles, games, accessories, video game art, clothing, and much more!

Special guests at this year's show include Warren Spector (Ultima Underworld, System Shock, Deus Ex), Ernest Cline (Ready Player One, Armada), Keith Robinson (Intellivision Productions), and more! If you love video game music and chiptunes, fifteen different bands will be on-hand keeping you entertained all weekend long. Compete against other gaming fans in a variety of tournaments throughout the show. Dress up as your favorite video game character in the cosplay contests. There's so much to do, see, and hear at the show, this is a must visit event if you're in (or can get to) the Austin area for the weekend. The show schedule details all the events taking place both days.

Please visit the Classic Gaming Fest website to learn more about the event!

Discuss in our Forum with other visitors...


8-bit Generation, the team that brought us the Growing The 8 Bit Generation – The Commodore Wars documentary are back, this time with a documentary focusing on Atari: Easy to Learn, Hard to Master - The Fate of Atari. This 100 minutes long documentary about the Atari story will be narrated by Bil Herd, former Commodore senior engineer and will feature a list of unreleased interviews with the key people of these events. These include a very rare interview with Warner VP Manny Gerard and a unique interview with Atari CEO Ray Kassar, the man held responsible for Atari's success and the video game industry crash at the same time. Ray Kassar has never appeared in a documentary before.





From the Kickstarter page:



Before Google, Yahoo and even Apple, before the Silicon Valley cliché of informal dress code, skateboards running the corridors and wild creativity became commonplace, one company embodied the digital economy lifestyle and business style: the one firm coming out of the Age of Aquarius was Atari. The story of Atari is two-thirds the story of Nolan Bushnell, founder and visionary, and one-third the first and probably biggest boom and bust of the new economy some 20 years before the new economy even existed.

Atari was showing that technology is cool, way before the personal computer revolution took place and they were reaching out to an ever-growing audience with something that is still cool today: video games.

Atari literally introduced the digital world to the mass consciousness.

Nolan Bushnell and Atari have a huge collection of firsts: the first successful video game company, the first coin-op video game ever, the first general purpose console to win the market, the first marriage between video games and movie industry in the history of entertainment, the fastest growing company in history, the biggest industry crash ever, the weirdest anecdotes in Silicon Valley, the coolest brand on the planet…

Atari is a story to be told for two main reasons: it is pure fun and it is impressively educational.


This project is already close to its goal, let's help push it over the top! Visit the Kickstarter page for more details.

Discuss in our Forum with other visitors...


Our friends at HighScore.com are holding a new high score competition for several classic gaming systems, with great prizes for the winners! Categories include Atari consoles, ColecoVision, MAME, classic Nintendo consoles, and PC Engine/TurboGrafx-16.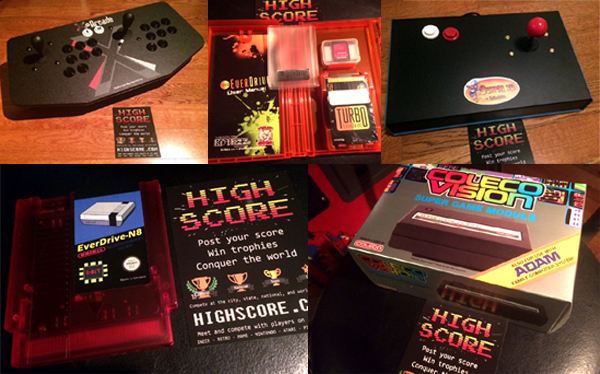 The following prizes are up for grabs: AtariAge Store are also up for grabs.

High Score is a competitive gaming community, with multiple levels of competition. Gamers earn trophies for their accomplishments (including virtual patches for classic Activision games), which are displayed in a trophy case on their profile. 

The contest runs through August 28th, 2016. You can learn full details about the contest here. Good luck!

Discuss in our Forum with other visitors...


Conjoined: The Atari 2600 Game is a new homebrew game based on the surprise hit independent horror/comedy feature film of the same name. The game is programmed by Gemintronic's Jason Santuci (AtariAge member "theloon"), who has been involved with many homebrew projects in the past. Jason worked closely with the film's director Joe Grisaffi to design the game.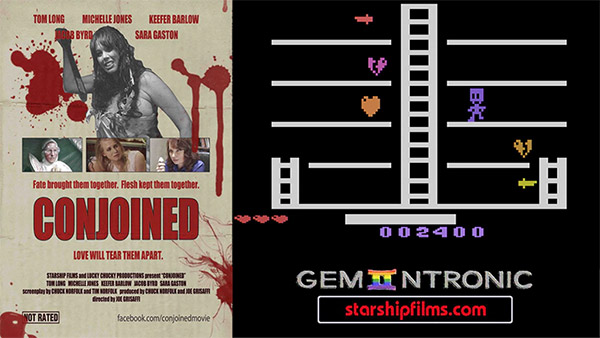 When a lonely man finds out the love of his life has a conjoined twin, who happens to be a serial killer, he must take drastic measures to keep his love life intact while keeping himself out of big trouble. Stanley fell in love with Alina on a dating website. He promised to marry her before learning her secret: she has an angry conjoined twin sister, Alisa. Stanley must separate the two if his relationship with Alina is to have a chance.

You play Stanley. You must catch the hearts Alina is throwing to you while avoiding the broken hearts and daggers Alisa is throwing at you. With a little skill, you might just make it to the operation!

The game's creators are currently running a Kickstarter campaign to sell copies of the movie and game. You can choose from several different pledge levels, including $10 for the Conjoined DVD, $20 for a copy of the 2600 Conjoined game cartridge and manual, and $60 for a boxed, limited edition, numbered copy of the game. The Kickstarter ends on Thursday, June 30th at 10pm CST, so don't delay if you want to help support this original 2600 homebrew project!

Discuss in our Forum with other visitors...


Before game trailers and the internet age, even before magazines, our first contact with video games was the cover art on the front of the box. That's the image that "sold" the game. It was the promise of an experience, and an extrapolation of game play regardless of the game's actual graphical capability. Box Art - A Gaming Documentary will explore the history of video game box art and discover the unsung artists responsible for gaming's great images. Written and Directed by Rob McCallum (Nintendo Quest, Kittie: Origins/Evolutions, Power of Grayskull) the film will look at video game box art from all eras, for both consoles and PC, foreign and domestic releases and variations, and showcase both the famous and infamous stories that surround the gaming cover art we know and love.

Rob McCallum says: "No one has told the story of the people who've created some of the most iconic images in video game history - but that's about to change. I'm excited to learn everything about box art from the people responsible. You can only research a subject so much before you start going in circles but hearing the history from those responsible will be an experience you can't replicate reading or by searching on Google. We have stretch goals that give us a lot of freedom to restructure the material and I hope we hit that level so we can share as much of this experience as possible."





To learn more about the project, please visit Kickstarter, where the team is looking to reach a modest $30,000 goal in order to make this project a reality. There are stretch goals as well that will allow additional content to be produced for the documentary if reached. You can discuss the project in our forums with AtariAge member Tim Lapetino, who is serving as a producer on Box Art - A Gaming Documentary, and is also one of the authors of the upcoming book Art of Atari.

Discuss in our Forum with other visitors...

Previous 1 2 3 4 5 6 7 8 ... 83 Next